Finding a guy and choosing a travel destination sometimes feels like the easy part – well, thanks to YEC.com it might as well be – but then the big question pops up: what are you going to do on your 22-hour trip from point A to point B? If you're not in the mood for gay dramas/comedies but still want something with men who spend a lot of time with each other, here's our list of bromance movies and TV shows for the demanding traveler!
Scrubs: Turk and J.D.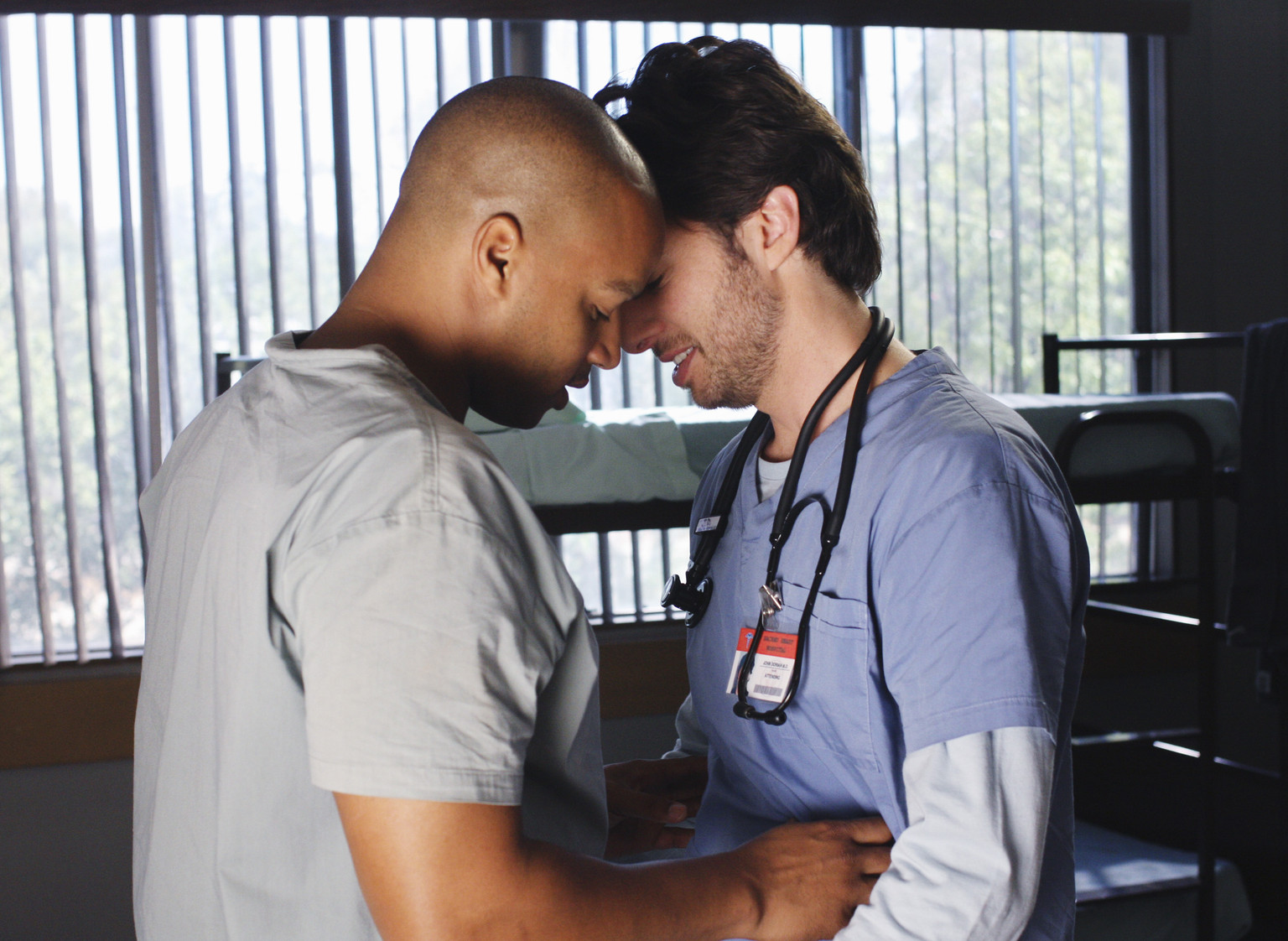 Scrubs entertained us for nine seasons (we stopped watching long before the ending, though), and Dorian's bromance with Christopher survived numerous trials and tribulations of medical care system, demanding patients and Carla Espinosa. Binge-watch a season or two during your trip!
I love you, man
Ant-man and Marshall Eriksen are giving us this heartwarming on-screen bromance – Paul Rudd and Jason Segel have never been better!
Spock & Kirk: Star Trek into darkness
It doesn't matter if you're a fan of the TOS, TNG or J.J.'s latest reinvention of Star Trek franchise – there's plenty of Spock-Kirk bromance in every version! We recommend this one because Chris Pine and Zach Quinto never looked hotter!
Good Will Hunting
Ah, the original bromance – Matt Damon and Ben Affleck made us laugh and cry, and when you bring the late Robin Williams into the mix… it's a rollercoaster ride of self-realization, friendship and love.
Sherlock Holmes
Benedict Cumberbatch seems to be everywhere at once: Star Trek, Hobbit, Marvel cinematic universe… he even played Alan Turing. Cumberbatch and Martin Freeman (young Bilbo Baggins) are presenting the original literary bromance between Sherlock and Watson the way it was meant to be: two guys fighting impossible crimes together and living in the same house!
The Fast and the Furious: Brian O'Conner and Dominic Toretto
We were always a fan of Vin Diesel's raspy, manly voice (especially after Groot) and late Paul Walker's portrayal of former FBI officer turned wanted criminal was superb. If you're also a fan of the action movies and bromances, this if the perfect franchise for you.
Honorable mentions: Bill & Ted's Excellent Adventure, Superbad and Shaun of the dead!