YEC.com can help you find a boyfriend, a friend or a travel partner (and if all of them are one person, even better!) – but we're also here to give you suggestions where to travel! Gay Prides, parties and events aren't happening only in summer months: there are plenty of parties across Europe! Find a friend and book a flight, because February is almost upon us!
Sitges in summer.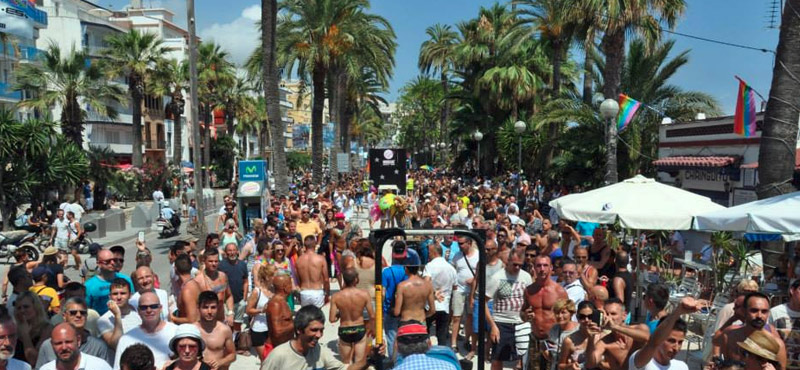 Sitges Carnival – 2 – 10 February
We all know Sitges – a beautiful gay getaway in Spain. In the first week of February Sitges becomes a melting pot for more than a quarter of million visitors, luring them in with enchanting music and affordable cocktails. This carnival is considered to be the wildest party in all of Spain – so make sure you're there!
Wild carnival nights!
Sitges is known to be the gay hot spot of Spain, if not of all Europe – with Bassa Rodona (favorite gay beach) and numerous gay bars and clubs, you're going to have hell of a good time! Main parades will be held on Sunday and Tuesday, on Placa de la Industria, and you'll also need to dress warm – Sitges might be Spain, but Spain is Europe, a place where all the winter fairy tales come from!
Have fun in Sitges!