Have your yec.com travels even taken you to Texas? Beautiful state, beautiful landscapes… and beautiful guys! And we all know they make 'em big in Texas… and Austin is no exception to that rule! If your compass is pointing towards Austin, check out these amazing gay clubs and bars!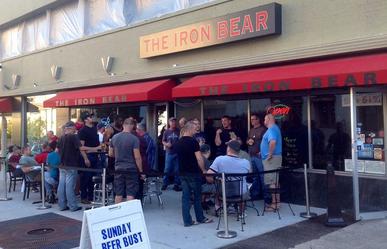 Iron Bear is a great neighborhood bar; it's cozy, relaxed and, of course, it has bears! As they explained on their website: "Howdy! Welcome to The Iron Bear, a bar for Bears by Bears but our doors are open to everyone. Our goal for starting this bar is to provide a place where all Bears and their admirers can come together in friendship and brotherhood. If you have drama leave it at the door. The Iron Bear is a place to relax, have a cold beer and have fun with new and old friends. And, if you want to take your shirt off and get your groove on to our slamming DJ's, well, that's just fine too!"
Bout Time 2 (styled "Bout Time II") is a nice and cozy local bar in North Austin. It has friendly staff and regular happy hours!
Oilcan Harry's is a great mix of entertainment, bar, club, restaurant, local venue… it's all mixed with traditional Southern hospitality and entertainment! Drag shows, excellent drinks, fantastic beer, go-go guys, dancers… What more could you possibly wish for?